Wine bar side
We are taking care of your food and wine pairing. All our wines are chosen to make you feel the best pleasure ratio with the good price , you can find wines from small producers with big heart to best known vintage from all the best part of the world.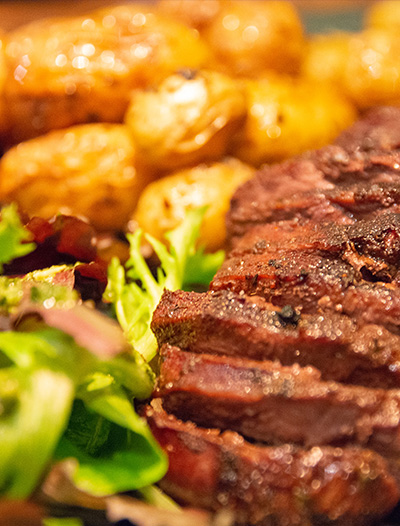 Tapas bar side
These tapas are not always spanish tapas, these are small individual or big sharing home made dishes , you can share it with friends, family or colleagues in a musical atmosphere . The most important for us is the quality of the product, they often change with our inspiration. These plates are perfect for birthday, cocktail diner, business aperitif, bachelorette party's .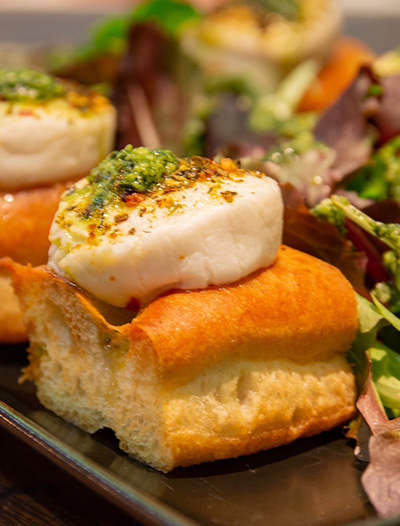 Restaurant Side
All our dishes are made with fresh and local products and transform on sites by our kitchen chief SAFFRÉ Laurent. Our dessert, our sauces are homemade. The open kitchen imposes us already drastic hygiene rules for your greatest pleasure.
Our Philosophy
At the border between wine bar, tapas bar and a diner restaurant you find the word of mouth(BÀO). For us the wine, the music and food gastronomy exists to bring together people's.
Afterwork, cocktail diner, wine tasting nobody as to choose you just have to trust the present moment. We are taking care of your food and wine pairing !!
Conviviality
The most important thing is the conviviality moment either you are at the counter bar, on the terrace or on our special solid wood host table .
Here we like to find you big hearted winegrowers , the gourmet dishes are made with local and Quality product .
Here the Time has stopped, we served you gourmet dishes to midnight thirty (00H30).
Contact us