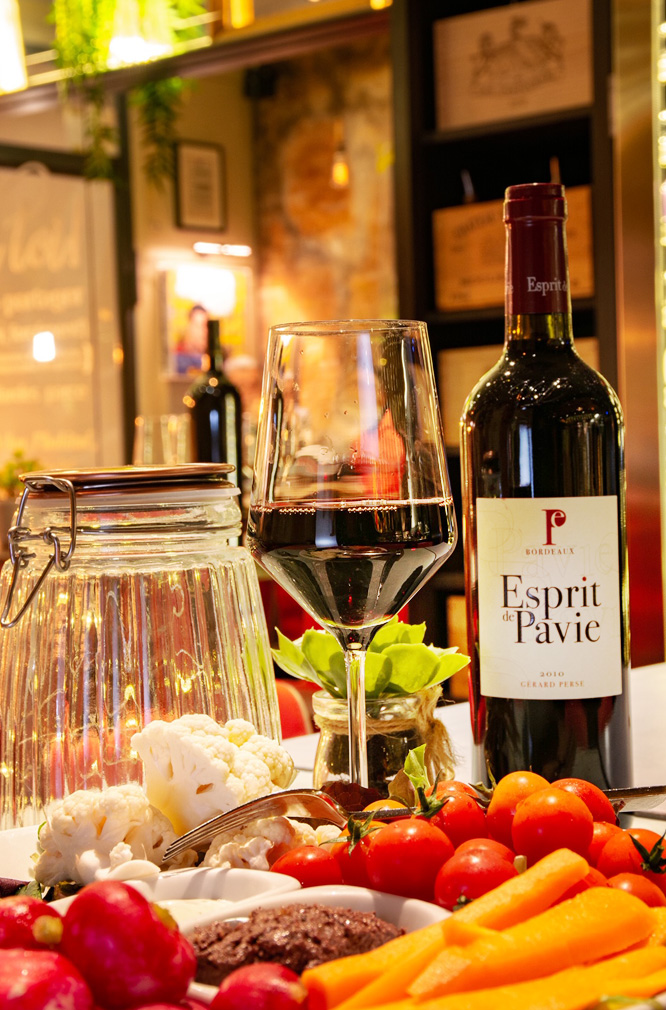 Benevolence
& conviviality
Enjoy the moment.
Have a Good Time.
Homemade dishes.
Taste good Wine.
OPEN FROM TUESDAY TO SATURDAY
except on Mondays of congress and July/August
18h – 0h30
Since 
2014
Your restaurant in Cannes.
Meet the typical local Cannes places, the word of mouth (BÀO) is a mix of Tapas bar, diner restaurant and wine bar. The Word of mouth (BÀO) offers you an authenticity and conviviality place with a mediterranean inspiration menu . Afterwork, cocktail diner, wine tasting nobody as to choose you just have to trust the present moment.
In the center of Cannes
A Heaven of peace, near the center and the Croisette of Cannes this unique typical local place is waiting for you until midnight thirty.
Our Phylosophy
The Word of Mouth (BÀO) offers you a Homemade mediterranean food made exclusively with fresh products from local producers. 
Only the Best
Eat, Drink and Share ! 
Events to come
Find out all the special events that make the word of mouth (BÀO) a unique place !!
Live music, Business Events, wine tasting are custom made.
Pour la rentrée au BAO venez faire vos after work jusqu'à 21H avec l'HH!!
Starters / Tapas
Jumbo of crudités with its homemade sauce
Toasted Foccacia warm cheese
Meat of the day to share
Gnocchi with creamy sauce truffle ,top with coppa, to share
Fish of the day to share
Our Charcuterie selection
Our Cheese selection
Our Charcuterie & cheese duo platter
Mains Courses
Toast bread of the day
Gnocchi with creamy sauce truffle ,top with coppa
Fish of the day main course
Meat of the day main course
Assiette BÀO à partager (2 pers)
The unmissable Hot Mont d'or cheese cooked with white wine
Event
Privatisation
you want to thank and retain customers, convince prospects, reward your employees, or simply celebrate an event !! The word of mouth (BÀO) offer you a complete service, studying your needs to the realization. animate your professional or personal evenings in an original and authentic way, instructive with the learning of the wine tasting and some creative wine maker . Enjoy this exceptional setting !!